Wonthe "three-star brand certification" and "after-sales servicefive-star certification"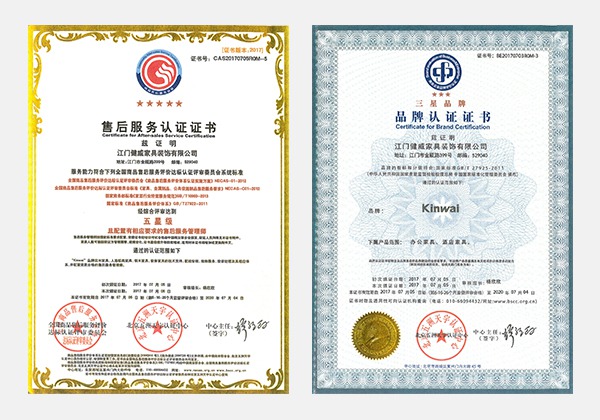 Won the title of "Senior Member ofGuangdong Furniture Association", "Executive President of the 6th Council ofGuangdong Furniture Association", "Director of Jiangmen Enterprise QualityDevelopment Promotion Association"; "ISO9001:2008" and "ISO14001:2004"Certification .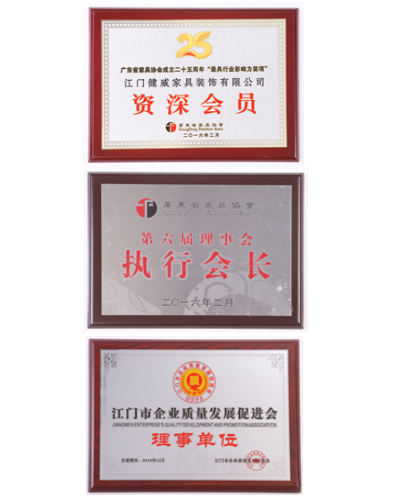 Put forward the "easy to sell"integrated marketing system.
Won the "Executive Vice President ofJiangmen City Enterprise Association", "2015 Top Ten Brands ofGovernment Procurement Office Furniture", "Golden Hotel FurnitureSuppliers", "2015 Platinum AA Grade Quality Customers","China Export Quality and Safety Demonstration Enterprise" Title;"China Environmental Labeling Product Certification", "GuangdongProvince Famous Trademark", "Product Carbon Footprint"Certificate.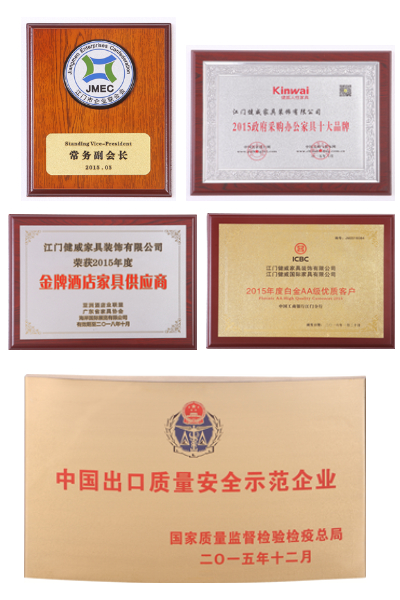 Introduced a customized production line,Canada 2020 sales design software, developO2O marketing platform.
Won the "2013 Consumer's FavoriteFurniture Product Award";
Won the title of "Executive Chairman ofChina Household Brand Alliance";
Won the "Advanced Unit of GuangdongFamous Brand Products"
Won the "15 consecutive years ofGuangdong province contract-honoring and credit-worthy enterprises"
Won the "China 2012-2013 processing tradetransformation and upgrading demonstration enterprise"

In 2012, Jianwei Kelly Industrial City wascompleted and covers an area of 200,000 m².
Passed the certification of ChinaEnvironmental Labeling Products; won the title of "Top Ten Brands of ChineseFurniture"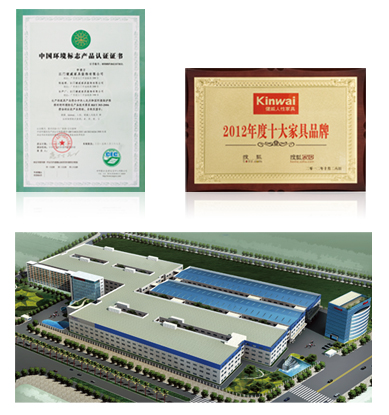 Won the China Furniture IndustryOutstanding Enterprise Award, as well as FSC certification and PEFCcertification, and the headboard obtained the utility model patent certificate.
In 2010, won the first domestic woodfurniture "export exemption" enterprise certification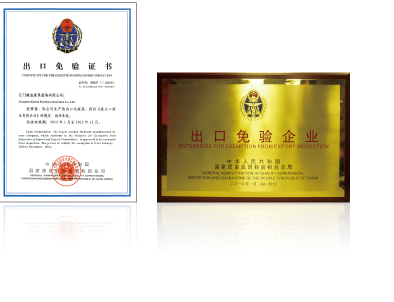 In 2009, it was awarded the "China FamousBrand" and "CQC Quality Environmental Product" certification.
Kinwai brand creates another glory;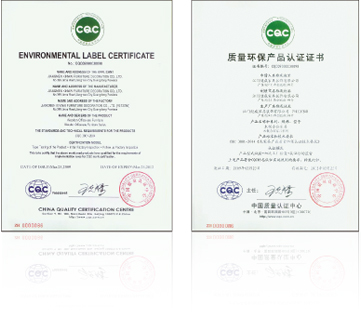 In 2008, the third phase of KinwaiInternational Industrial City was officially put into operation, with a plantarea of 300,000 m².
Kinwai (China) officially transformed intoan international large-scale furniture enterprise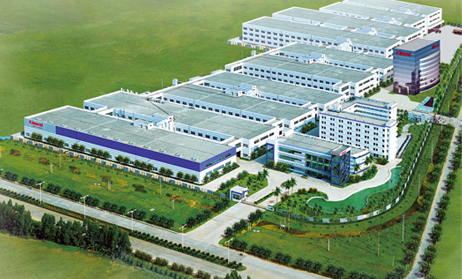 In 2007, KINWAI Research building set upand became a large furniture enterprise that owns International research organization.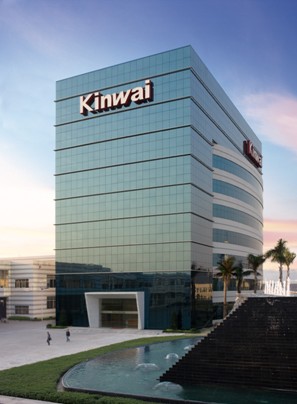 In 2006, we cooperated with China topmarketing organization and the concept of "Humanized Furniture" came intobeing.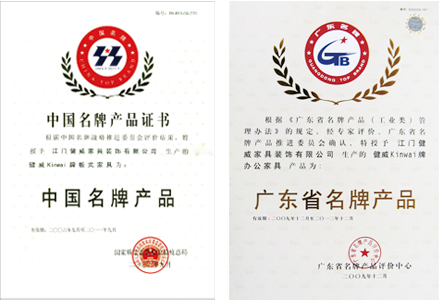 It achieved "China Top 10 home furniturefor Best Seller"; "China Top 10 Famous Furniture Brand" and "China Top 10 BestAfter-sale Service" reputation.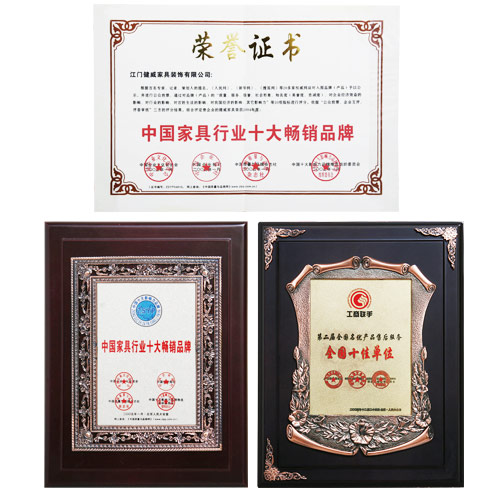 We have passed the evaluation of ISO9001:2000 certification,ISO14001 certification and Green certification.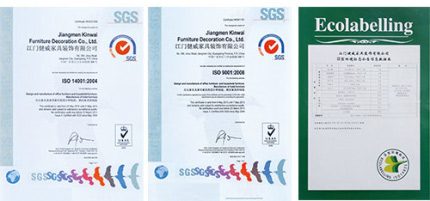 KINWAI International Factory Town set up,which became the world-class famous enterprise with itshuge scale of production.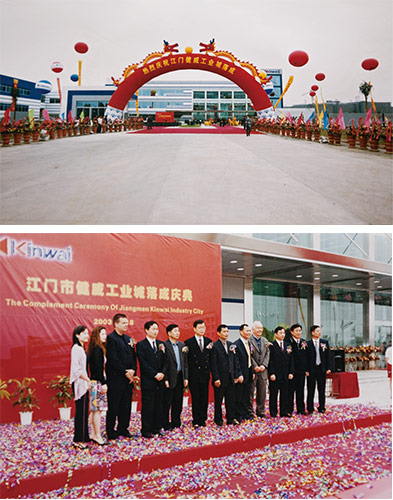 It achieved the "National SupervisionInspection for Top Ten Assurance Brand".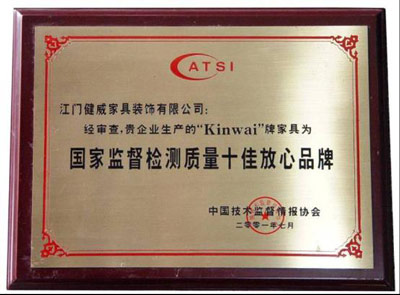 It passed the Evaluation of ISO9001 qualitysystem certification, and represented we have the strong consciousness ofquality control and management.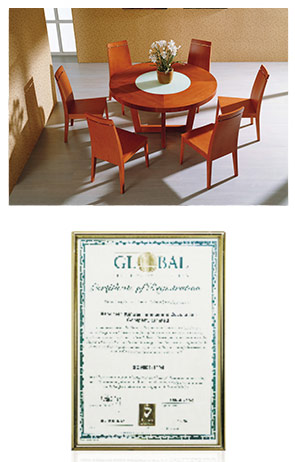 It imported the manufacturing line forveneer products and began direct selling. We are the only one largemultinational corporation that set up office furniture, home-used furniture, exportand dealer. With the powerful capability, we laid the foundation of worldleadership status.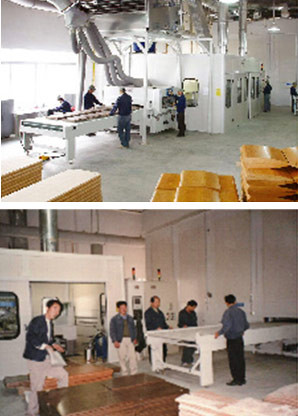 It used MPR Material Managing System fromUSA, and established an advanced logistic and storage system, which led it tobe one of the companies that connected with the international managing systemaround the world.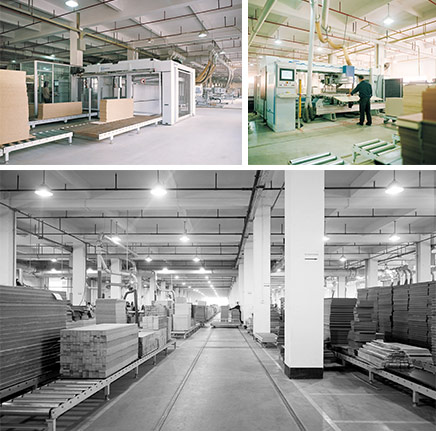 It became one of the initial companies inChina that imported and used automatic panel cutting machine, sanding machine,drilling machine, edge-banding machine and other international professionalequipment in this field.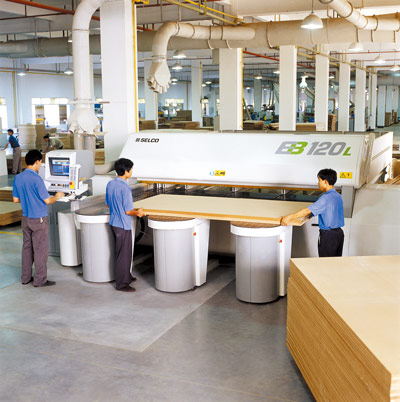 KINWAI Imported VI Brand Recognition Systemfrom USA. It had an efficient positive effect for company image.

KINWAI USA entered China and set up the Asia Pacific manufacturing base, which was the beginning of our legend.